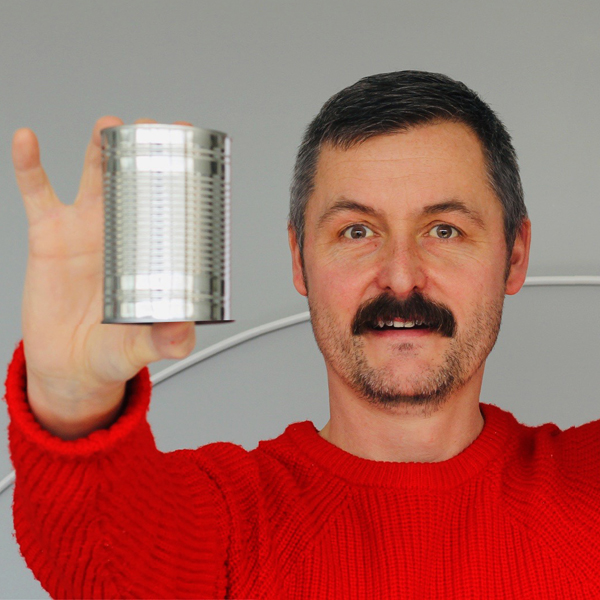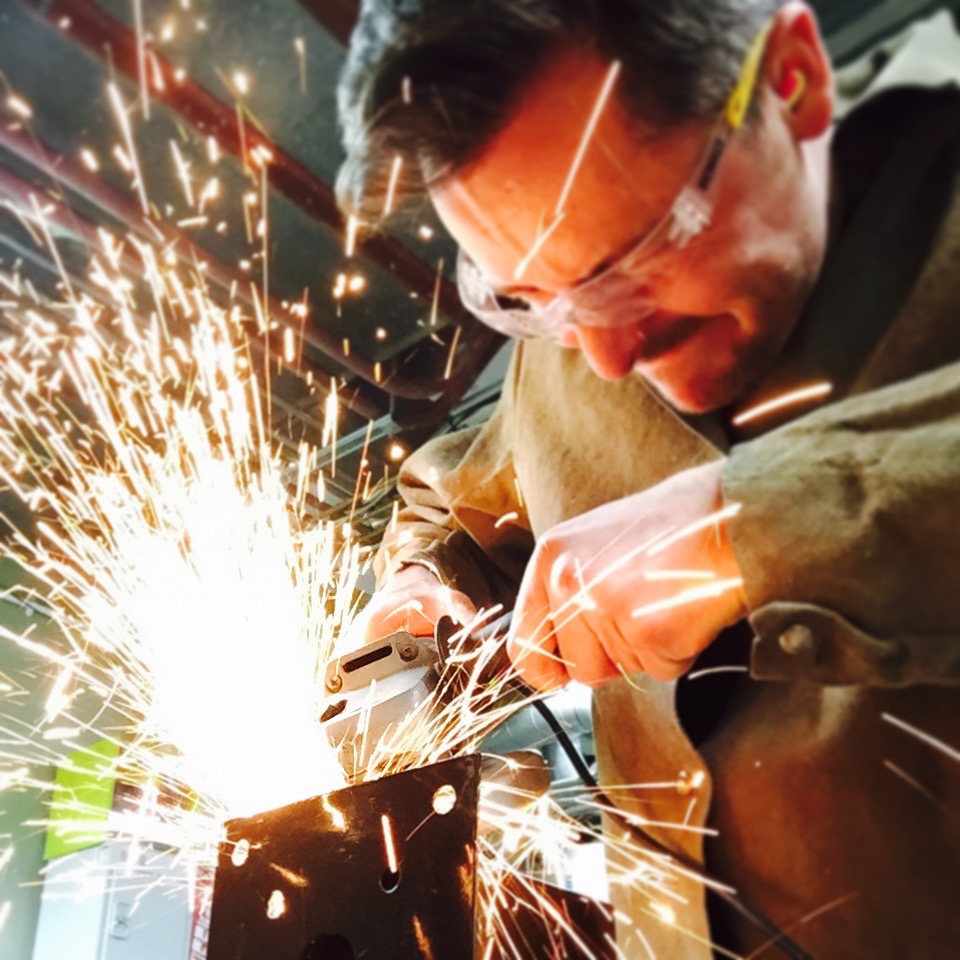 Pascal Anson is an artist and designer who makes ordinary things extraordinary. "I have always loved making and breaking things to find out how they work, behave and can change. Looking at how the world works or how it looks are central to my practice and inspiration. The largest thing I have designed is a Jumbo jet whose length is 70670mm, the smallest thing I have designed is a business card which is 88mm long, I am trying to design something smaller, possibly a button or an ear ring…larger than a Jumbo......?"
"Concept or idea comes first and aesthetics follow, this is mainly because I am driven to change how we see something or interact with it. I design furniture, graphics, products, lighting, spaces, cars, interiors and planes. Each design tries to challenge by asking you to stop and think again, differently. Most of my work output is three dimensional and the artefact is often more important than the image. A resourceful attitude and way of working is key to me but so is fun, playfulness and sometimes magic."
Pascal Anson Studio
Ordinary Made Extraordinary runs through everything that we do in the studio. Ordinary might mean an ordinary material, something ordinary that we take for granted or just something that is normally done in a very ordinary way. Our aim is often to transform that ordinary thing and make it visually or functionally as extraordinary as possible. We work in a range of different ways, as a design consultancy with organizations, companies or smaller clients, producing our own studio work and also working on briefs, collaborations and competitions.
Clients: The Crafts Council, BBC, Penguin Random House, Greene & Heaton, Creative Education Trust, Roche Pharmaceuticals, Paul Smith, Kinnarps, BAA, WMF, Marks and Spencer, Authentics, Innermost, Rosenthal, Aveda, Wallpaper, Sony, The National Trust, Levi's, Bottega Veneta, New Balance, Kinnarps, BAA, OXO Tower, The RSA, Memphis, The RSA, The Sorrel Foundation, TheTraining Partnership, NSPCC and British Airways
Exhibitions: States of Play, Hull (city of culture) Hong Kong Design Institute, The Design Museum London, The Victoria and Albert Museum, MoMA New York, Contrasts Gallery Shanghai, Megaro Moussikis Athens, UTS Sydney, RMIT Melbourne, La Salle Singapore, Escorter Centre Tokyo, 100% Design London, ICFF New York, Salone del Mobile Milan, Tokyo Designers week, Ambiente Frankfurt
Press/Blogs/Articles: Articles in Time Out, The Telegraph, Elle Men, Ming Pao Weekly (HK), The Evening Standard, Wallpaper, Design Week, The Metro, The Financial Times, GQ, Elle Deco, Sport and Street, Vanidad, Design Week, Design Assembly, Apartment Therapy, The Guardian, Blueprint, Hello! BBC.co.uk, The Telegraph Magazine and Highlife magazine.
Born, South London, UK
1995 Graduated from Kingston University
2000 Graduated from Design Products MA Royal College of Art
Platform Tutor at the The Royal College of Art , London, former Senior Lecturer in Design at Kingston University guest artist at Hong Kong Design Institute, Strelka Institute Moscow, Middlesex University, University of the Arts, Brighton University, UTS Sydney, LaSalle in Singapore and RMIT in Melbourne. I have spoken about art design and ideas at numerous conferences globally, and regularly run workshops, about creativity and making with participants from 12-90 years old. You can see examples here, here and here.